Parent, we are thrilled that you are planning to re-enroll your dear child. The administration's goal is to assist you in this new enrollment process. Although we do not anticipate significant difficulties with online enrollment through Sycamore, please text Mr. Crutchfield at (901) 530-4488 if a problem arises. If possible, please send a picture of any messages displayed on your screen at the time.
Quick Online Re-enrollment Through Sycamore
BEFORE YOU START, ENSURE THAT YOUR HAVE YOUR SYCAMORE PARENT LOGIN INFORMATION. If you need it, please text Mr. Crutchfield at (901) 530-4488. You will be promoted to change your temporary password.
Have all pertinent medical contact information available for entry.
Sycamore Re-enrollment Process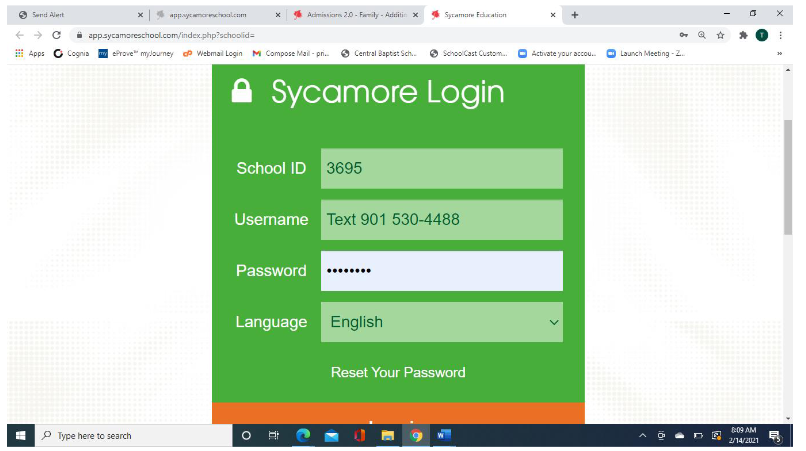 Step 3: In the lower left side of the next screen,
Find and Click "My School"
Find and Click "Enrollment"
See and Click "Online Portal"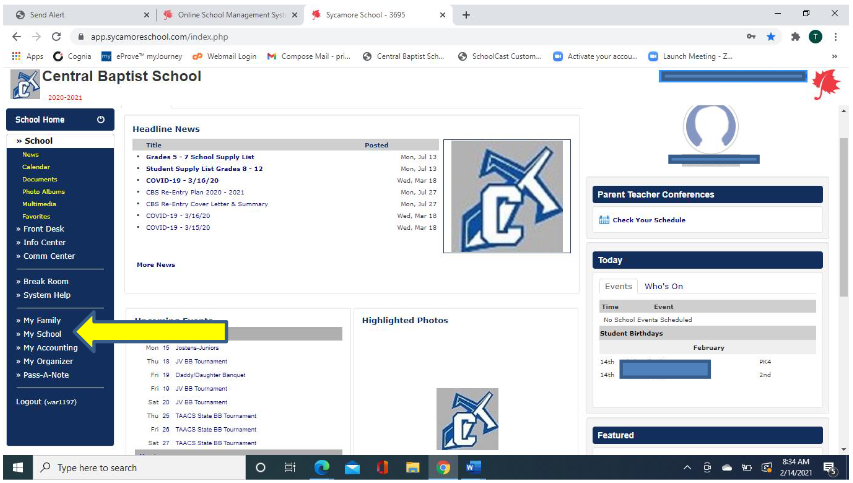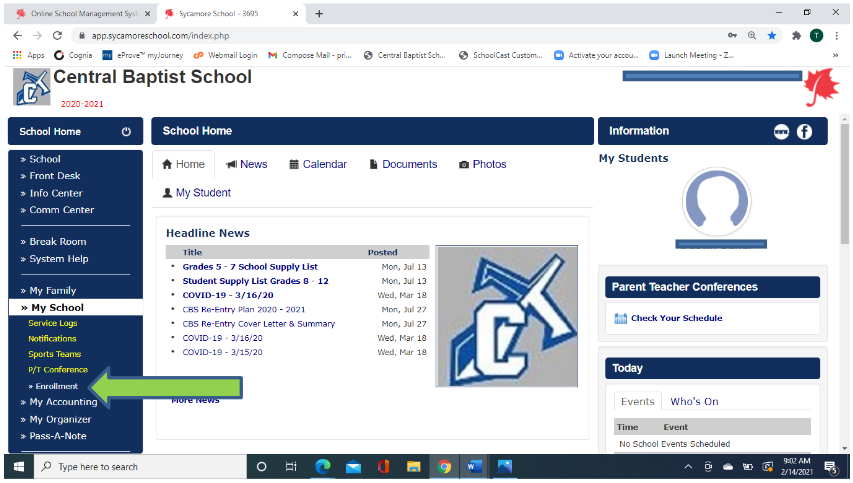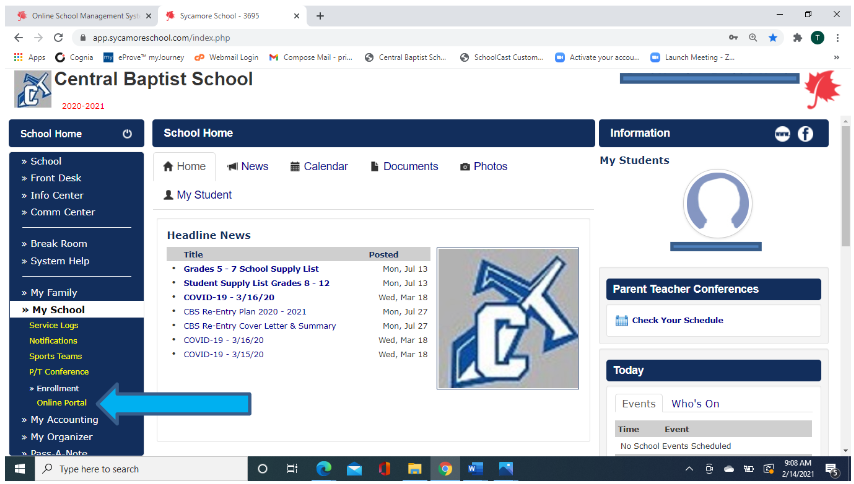 Click "Enroll" After you complete the re-enrollment of your returning student, return to this screen to enroll a new student by clicking the "New Student" tab at the top of this page.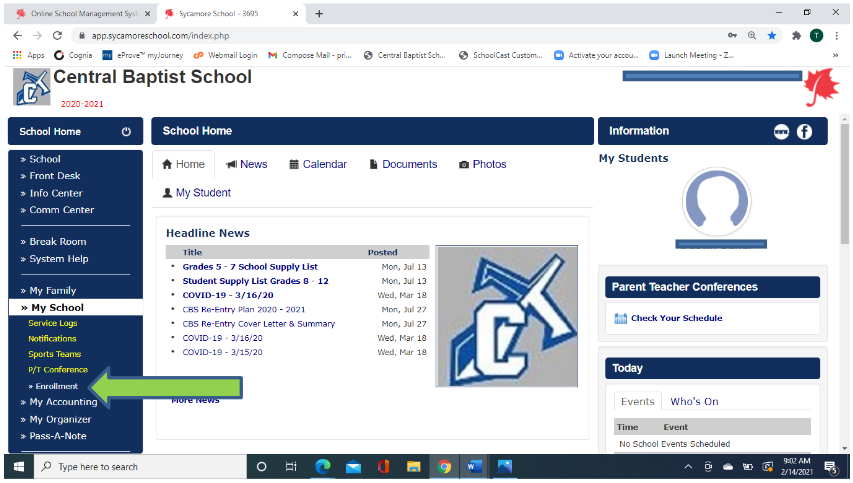 After you click "Enroll" and "Save" and then "Logout," you will be returned to this screen. Click "Resume" to continue the enrollment process.